At the annual Philippine National Book Awards, her collection Ang Autobiografia ng Ibang Lady Gaga (The Autobiography of the Other Lady Gaga; Visprint, 2015) won Best Book of Nonfiction Prose in Filipino and her coming-of-age novel Kagay-an, At Isang Pag-Ibig sa Panahon ng All-Out War (Kagay-an, Love In The Time of All-Out War; Psicom Publishing, 2018) was finalist in the Best Book of Short Fiction in Filipino category. Dubbed as the Philippines' Diyosa ng Dagli (Goddess of Dagli). She also edited Saan Man: Mga Kuwento Mula sa Biyahe, Bagahe, at Balikbayan Box (Elsewhere: Stories From the Trip, Luggage, and Balikbayan Box; PageJump, 2017), an anthology of a hundred flash fiction pieces written by overseas and local Filipino writers. Lama Sabactani: Isang Nobela (Lama Sabactani: A Novel), her second and latest novel, was published in 2020 by Psicom, and the sequel to her first book Ang Autobiografia ng Ibang Lady Gaga: Ang Muling Pag-ariba (The Autobiography of the Other Lady Gaga: The Resurrection) was published in 2021 by Canada-based Ukiyoto Publishing.

Her works, translated into the English by Alton Melvar M. Dapanas, were published in international publications such as Modern Poetry in Translation (UK), Asymptote (Taiwan), Tolka Journal (Ireland), Rusted Radishes (Lebanon), and forthcoming elsewhere. She has also had her work translated into English, Cantonese, and Bahasa Indonesia for Afterwork Readings by Para Site, Hong Kong. Her collaborative projects were also featured in After Party Collective (International Studio & Curatorial Program in New York), LGBTQ+ Positive Voices Exhibition (CILIP LGBTQ Network in the UK), and Eisa Jocson's Bidyoke Project (Goethe-Institut in the United Arab Emirates).
She is an artist-in-residence at the Akademie Schloss Solitude in Stuttgart, Germany for her The Other Lady Gaga Project.
She spearheaded KATAGA - Online, a chapter of KATAGA – Samahan ng mga Manunulat sa Pilipinas, Inc., a literary organization of creative writers, theater artists, and cultural activists promoting artistic and relevant literature that stems from practical knowledge of the society, contributing to its progress and transformation.
Since 2008, a migrant worker based in Al-Khobar, Kingdom of Saudi Arabia. She was born in Metro Cagayan de Oro in the southern Philippines.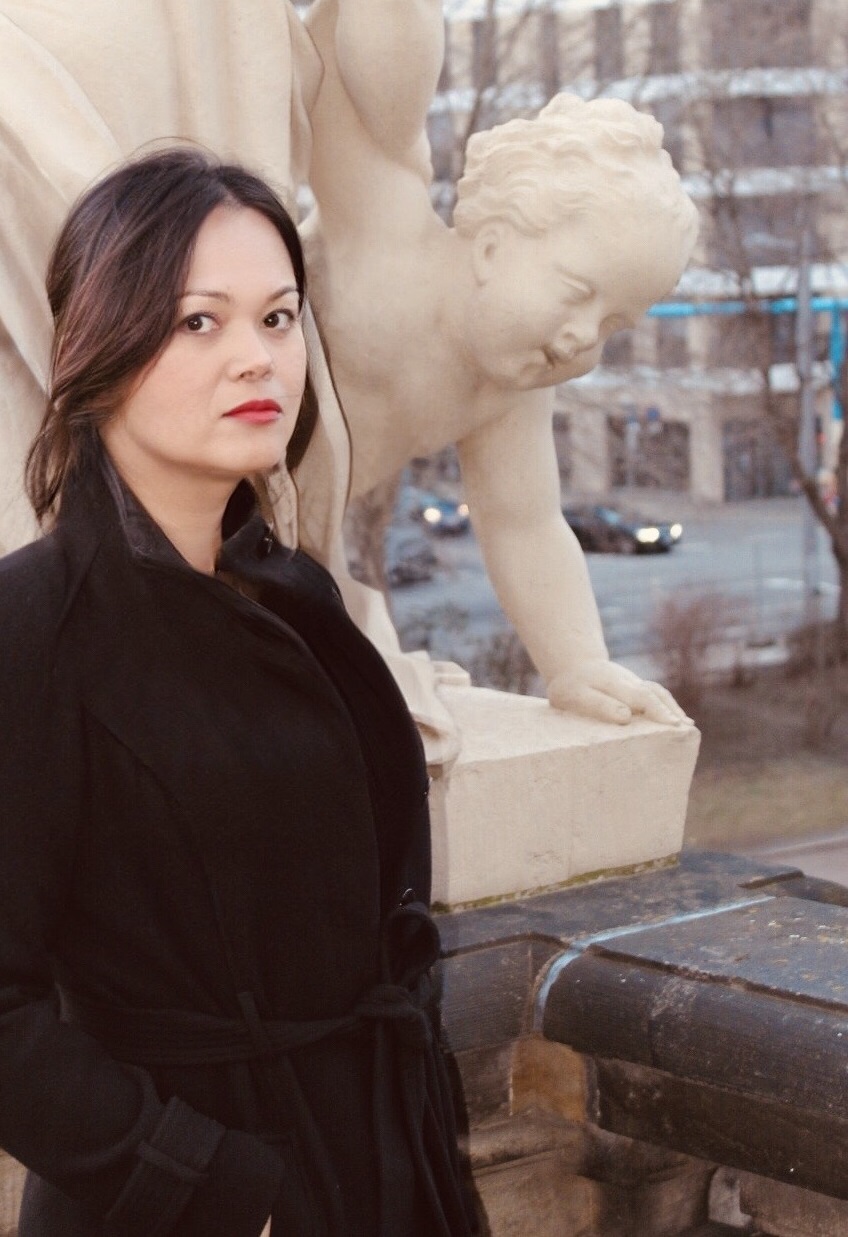 I have witnessed actual events, personally and virtually, the plight and sufferings of migrant people. And when it comes to their severity, my testimonies might still not be enough. Living this life, it is as if I am staring at a canvas, with my portrait divided on both sides and I could not identify the vanishing point. But this is me.
I am here.
And all that I stand for and hold on to will remain my own truth. This is a challenge that needs my immediate response. I have learned that there will be no restraint, no time to hide. Thus, I aim not only tell stories but to empower, to build and design spaces for inclusivity, particularly on trans visibility and equal rights for all.
Not only does this form of activism ends with art but it comes back to inspire, to embrace life in the diaspora, as my leaving is also a promise of return. This dedication might not to measure the depth of the sea, nor the wondrous landscapes and the breadth of the horizons, but traces its tiny tunnels, even the filthiest estuaries where I could freely tread until I reach the ocean and its wide promise.
The future may be uncertain, but I am trans/finite and I remain.
Virginia Woolf said, "As a woman, I have no country. As a woman, my country is the whole world."
And this is my trans/story, of finding home. This is my trans/finity testament.